I've been struggling with my sports endeavors recently. And it's not just that I'm getting too old for this shit. I am definitely, but so far it's not holding me back. It's more like the conditions are stacked up against me all the time, e.g. when it comes to weather and equipment.
Case in point: I've been mountain biking at Saalbach last weekend, and suddenly my rear derailleur exploded for no apparent reason. It got stuck in the wheel, breaking away and damaging a couple of spokes. This is what it looked like afterwards: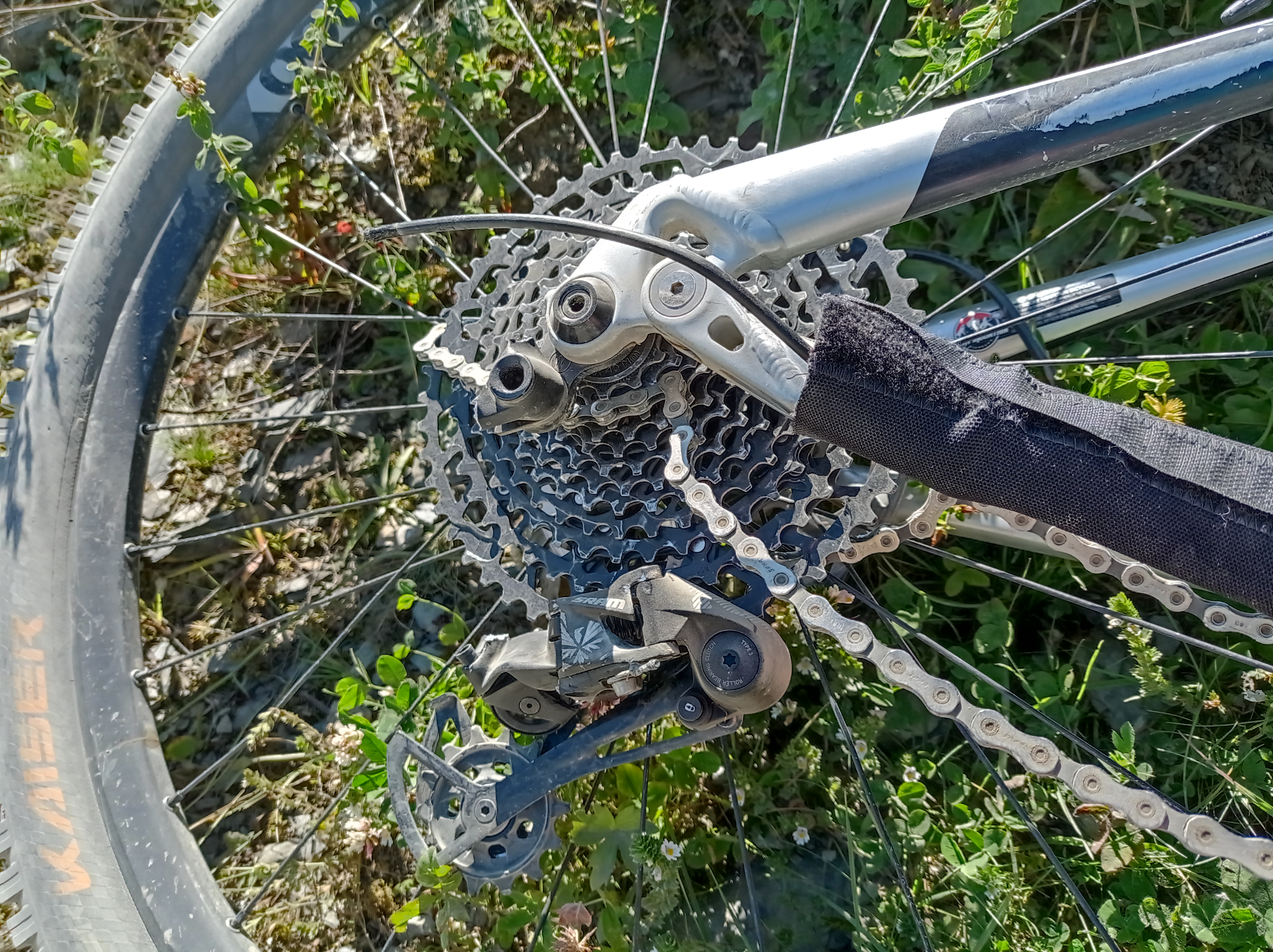 This happened on the fairly mellow Z-Line for no apparent reason. I guess I must have been on the lowest gear, bringing the derailleur close to the spokes. Normally I wouldn't use this gear on a downhill trail, but I may have forgotten to shift gears. It was downhill, but not too steep or too rough. I wasn't going very fast either.
Then suddenly the rear wheel just blocked completely, which caught me by big surprise. I don't want to think about the consequences of this happening on the in-run to a gnarly drop or double.
Luckily I was over-equipped with tools and I was able to unlink the chain, remove the derailleur and finish the run without propulsion. A few hundred meters further down, I encountered another biker who had the exact same thing happen too him. Which is really weird, because I can only remember seeing a completely torn-off derailleur once before in my whole live.
Anyway, I had practice now, so helped him removing his own derailleur. Then I took off to the valley in search for a bike workshop. Big shout-outs to the nice folks oat Bike'nSoul Hinterglemm! They had the right spare part, started working on it at once, and got it done in just half an hour.