From the Picos de Europa I headed back to the Bay of Biscay. Cantabria was the last section of Spains northern coast that I hadn't visited yet.
Santander
I only spent a few hours in Cantabria's capital Santander, because I had to return my rental car there. As ever so often, the most apparent landmarks included old churches and modern architecture by the shore. Here, the latter was represented by Centro Botín, a stilted museum looking like some kind of space-ship. Oh, and they have the straightest clouds that I've ever seen.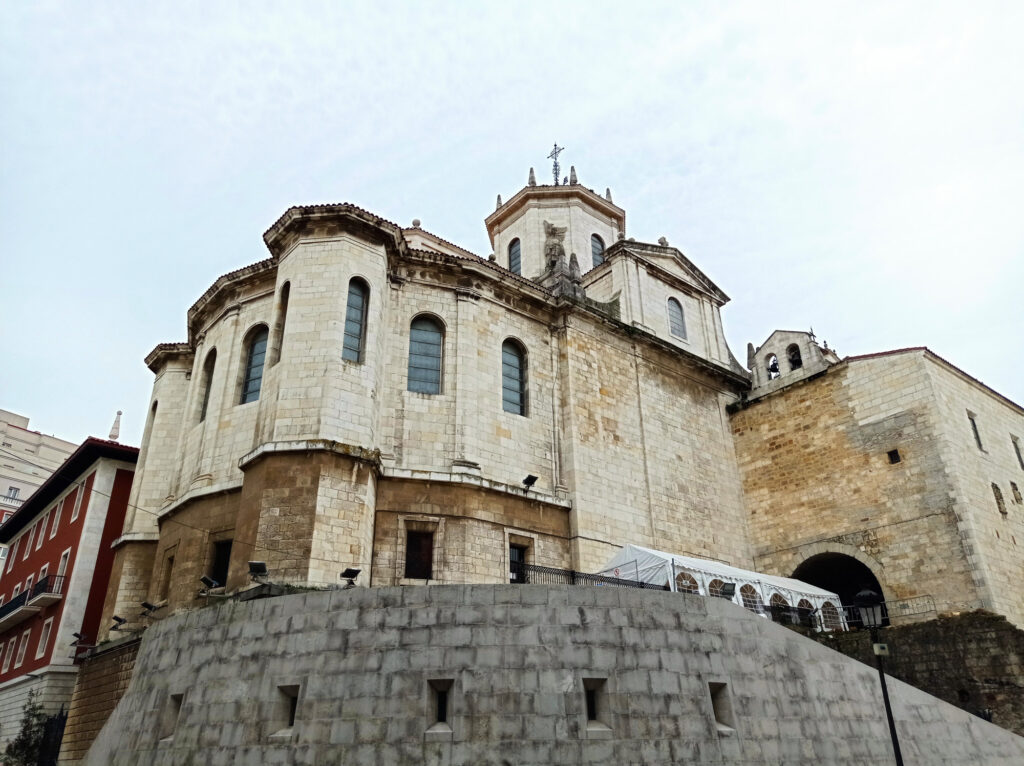 San Vicente
The last surf destination on my trip was at San Vicente de la Barquera, about half way between the town and neighboring Comillas. While all of northern Spain was way greener than I had expected, the area around San Vicente was particularly colorful. White-blue skies, turquoise waters, yellow sands, green meadows, black forests on the slopes of the distant Picos, and purple sunsets — almost too kitsch.
It was still windy, but way less windy then in the Picos. The waves had grown stronger again and the offshore breezes didn't seem to disturb them too much. A great setting for my last week in Spain.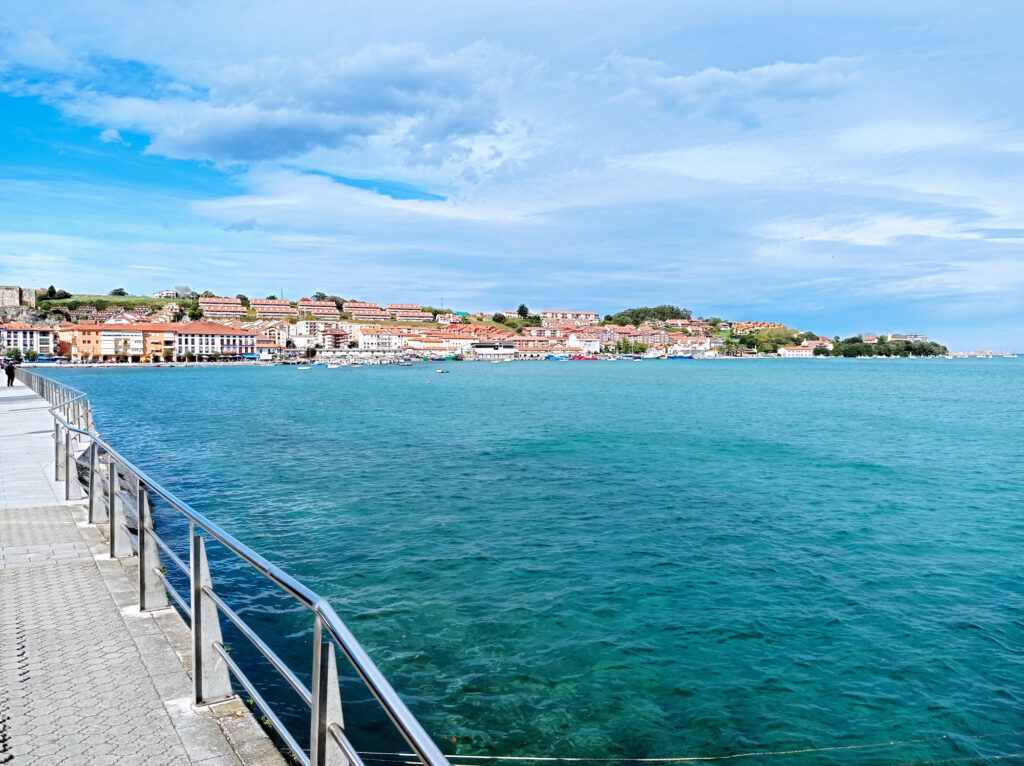 Well, San Vicente was not quite my last surfing destination on this trip. On my way back east I had another brief stop in Donostia, but I've already shared my impressions from there. After that, I was ready for my long train-ride home to Munich.