After visiting Biarritz on the French side of Basque Country, I finally arrived in Spain and on the Iberian peninsula.
Donostia (San Sebastian)
First stop was in Donostia, a city famous for it's surf beaches, like Zurriola. It's located by a river mouth and two bays. In the middle, there's a small hill raising from the sea and the old town is right beneath it. Great views from the top.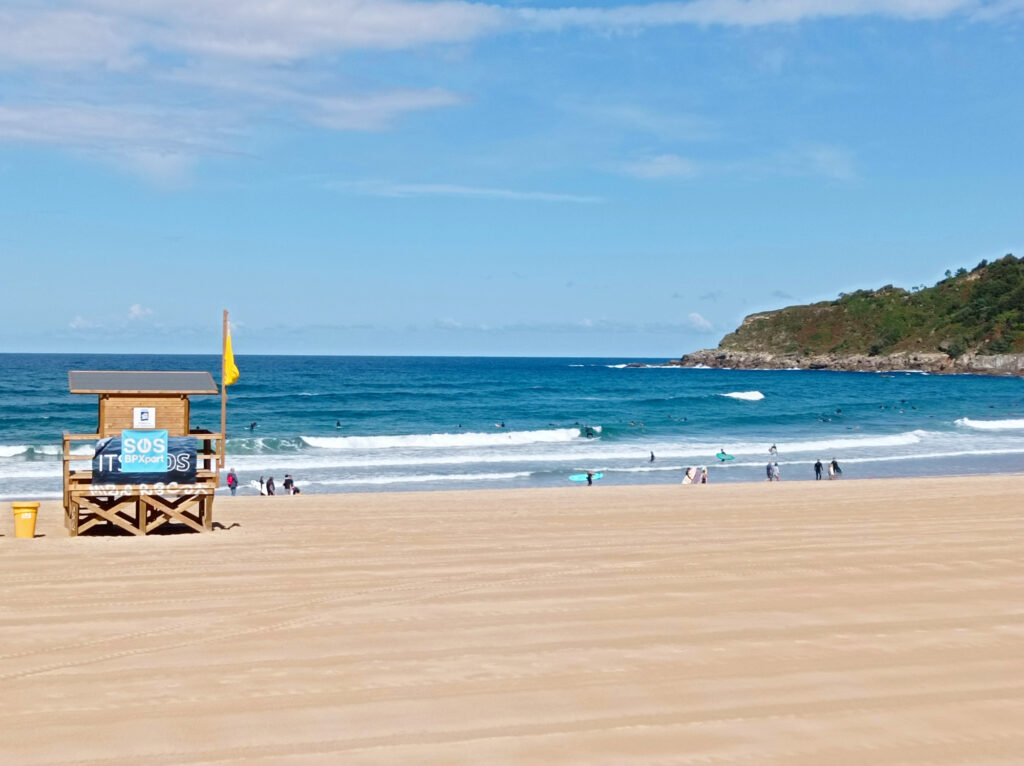 Sopela
Moved west to Sopela, a small coastal suburb of Bilbao. Great beaches surrounded by small cliffs are in walking distance. Unfortunately, it was all rainy and stormy during my stay. Except for the day I arrived and the day that I left: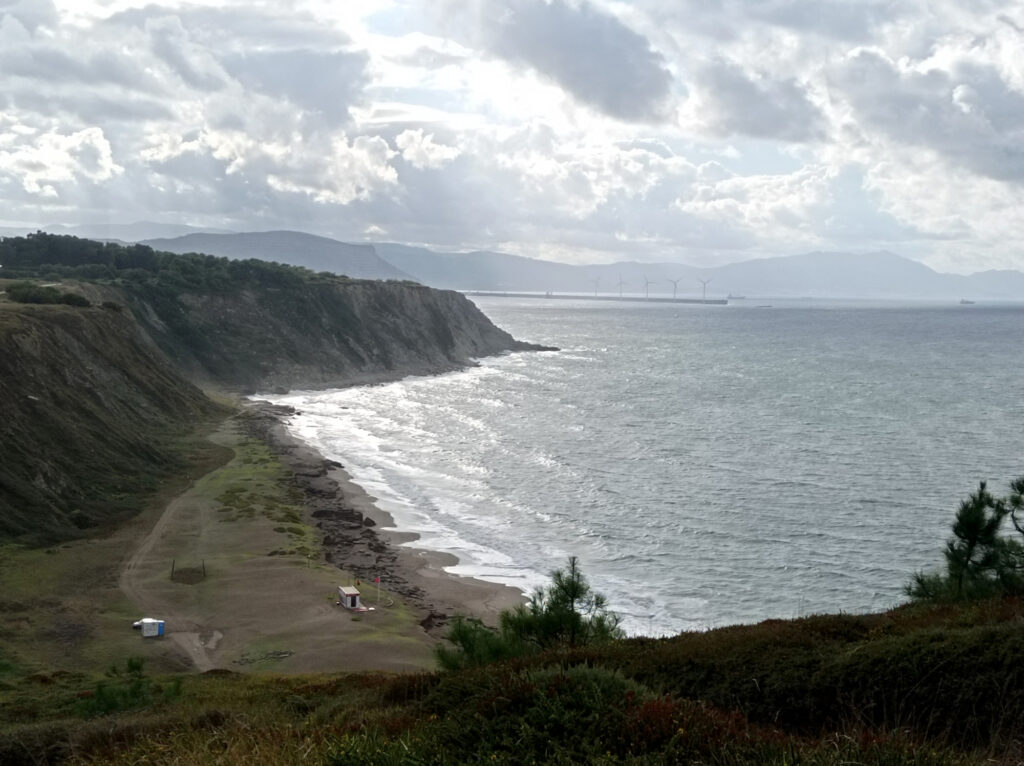 Bilbao
The bad weather on the beaches gave me plenty of opportunity to visit nearby Bilbao, the largest city of Basque Country. The most famous tourist attraction still seems to be the Guggenheim museum. I must have seen hundreds of pictures of it, but I had never noticed some of the details. E.g. how it integrates with the bridge over the Nervión river, or the weird arachnid-inspired sculpture by its side. Here's my impression inside and around the museum on a rainy day: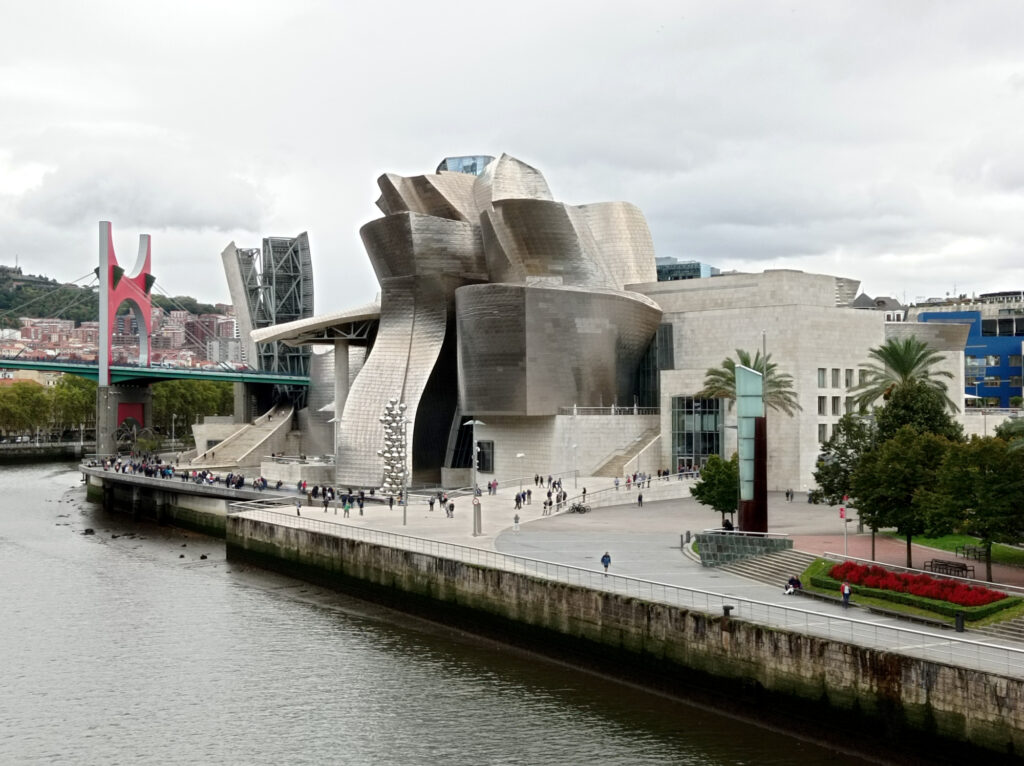 The rest of Bilbao is also quite charming. Am mix of old and new. Even the housing blocks that rise on the the slopes of the river valley have something to them: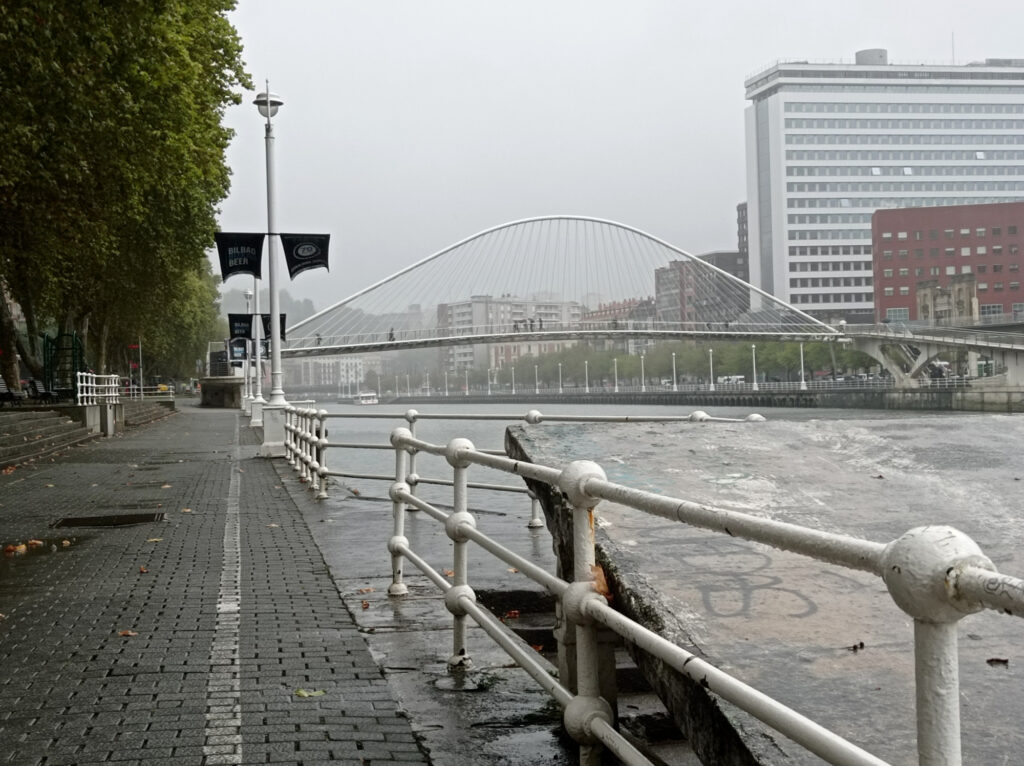 Next stop: Madrid.