After two weeks of surfing in Portugal, I headed back north, to the Spanish region of Galicia. They must have great beaches and surf-spots, but I hear that many of them are pretty remote. Traveling by bus/train and not having infinite time left, I decided to leave Galician waves for some other time and to head further east. But since I was coming through anyway, I decided to have quick peek at Santiago…
Santiago de Compostela
Galicia's capital is world-famous for being the destination of the Camino de Santiago. So whenever you're at a train-station, bus-stop, hostel, or country road in northern Spain or northern Portugal, you'll have a good chance to meet pilgrims on their hike to Santiago. I'm not overly keen on the religious background of "The Camino", but some secular folks who do it, too. They just enjoy the hiking, the scenery along the way, or their timeout from day-to-day life.
I arrived at Santiago in the late afternoon and journeyed on early next morning. So I only had one night to see the old town. By the time I got there night had fallen. The dark blue sky and the yellow lights reflecting off stone walls gave the place Mêlée-Island vibe. Though most buildings are certainly more recent, all looks kinda medieval. And yes, Santiago is soaked in christian architecture and symbolism. It's not just the great cathedral, there's churches everywhere. And a penis shaped pillar for some reason, must be a religious thing.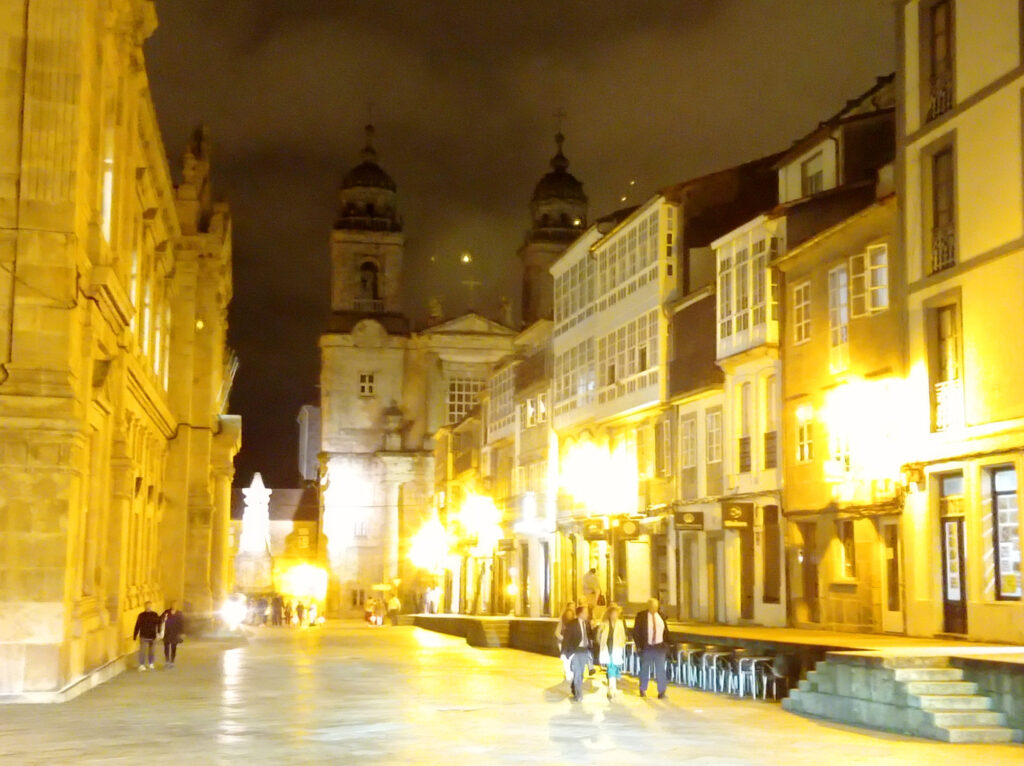 Gijón (Xixón)
After having left the Basque Country more than 2 weeks earlier, I was back to the Bay of Biscay. My first stop was the Asturian port of Gijón. Though bigger, the geography kinda reminded me of Donostia: there's a peninsula with big hill in the middle. The old town is located right underneath, on the land-facing side. From here, big bays stretch along the coastline in both directions. The city itself rises right behind their beaches.
So there's clearly an urban vibe in the surf line-up. But the scenery looks quite pleasant, especially when big swells are pushing in. Like elsewhere in Spain, there's a lot of (monumental) artworks sprinkled in and around the city. A good mix of nature, history, and modernism.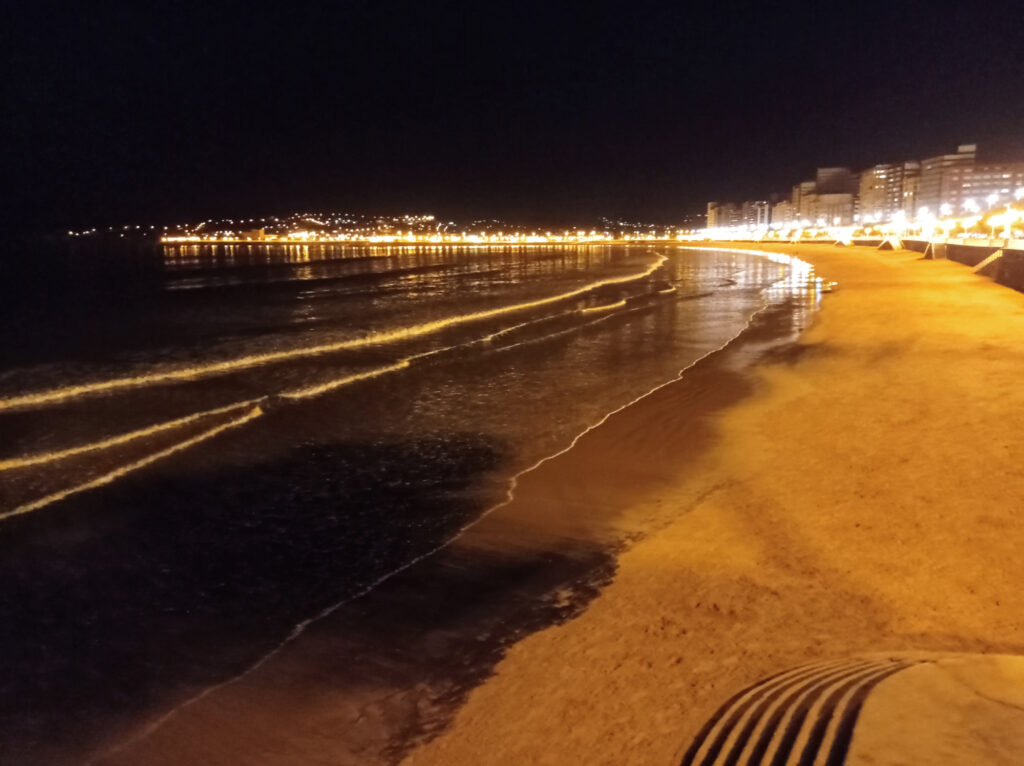 Ribadesella (Ribeseya)
After Gijón, I headed further east along the cost. Took a lunch-break in the small coastal town of Ribadesella. They've got a nice beach there and I hear they get good surf. But for the next few days the Cantabrian Sea would remain flat. So I turned inland from here and headed into the mountains.